Here are our top five best selling bulls so far this year. Today's modern farm doesn't need to be big to succeed. Instead, it needs to be smart and focused. So why not make the most of your farm and focus on raising the best animals you possibly can? There's no reason your farm can't be successful. In fact, raising your own animals is one of the best ways to make a profit while working land that you already own. If raising animals is something you're interested in, then you've come to the right place. In this article, you'll learn about our top-selling bulls breeds for your farm.
Angus cattle are one of the most popular breeds in America because they produce high quality beef that is leaner than other breeds. They have a reputation for being docile, easy to handle and have excellent mothering abilities. Angus bulls have many desirable traits that make them ideal for farming purposes; they are fertile, have good longevity rates and produce offspring with high quality meat. These are some of the many reasons, Angus breeds provide the majority of our best selling Bull semen.
1. Enhance – Angus – 237AN2869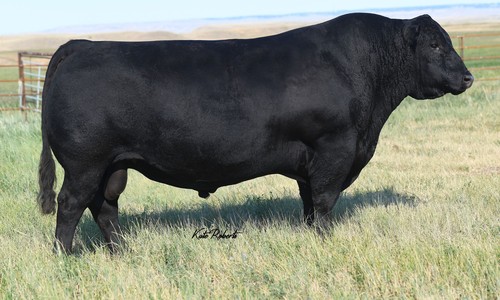 The #1 bull registered by the American Angus Association in 2020 and 2021, Enhance has been the sales leader for ABS for three years after ranking among the top five best-selling sires offered by ORIgen in 2018 and his semen sales in 2021 looks set to repeat his previous successful accolades.
The reigning, two-time #1 bull in the breed for registrations and the definition of high accuracy, multi-trait superiority
Continues to rank not only as one of the elite $Combination sires in the breed but also as one of the most tested and proven
Unmatched EPD profile featuring elite Calving Ease, Growth, Docility and Marbling genetics with twenty traits that rank in the top 25% of the breed
High fertility sire with outstanding Docility
2. Stellar – Angus – 29AN2025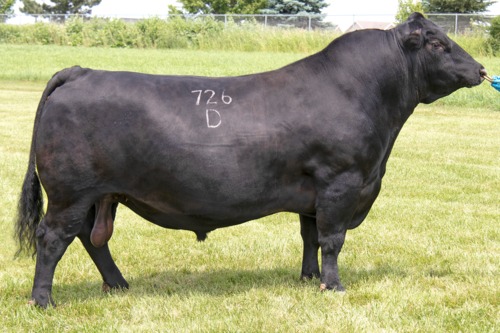 The Stellar Angus bull is a less common bull breed. However, it is extremely popular among farmers looking to expand their scale and increase their productivity. Stellar bulls are known for a calm and easy-going nature that makes them easy to work with. However, they are also known to be very strong and dependable animals. Because they have been bred for this purpose, Stellar bulls can produce up to 18 percent more milk than other breeds. In addition, Stellar bulls are known for their large frame. This makes them ideal for those looking for a productive bull breed.
Powerhouse individual that combines an outcross, proven pedigree with great maternal design
Proven foot quality improver ranking at the very top of the Main Sire list for combined Foot Score EPDs
Super thick topped and deep sided bull that transmits added substance, fleshing ability and muscle shape
Consistent high satisfaction sire whose progeny have been cowboy favorites and the dominant sire group in Sitz Angus Ranch Sales over the last two years
3. True North – Angus – 29AN2144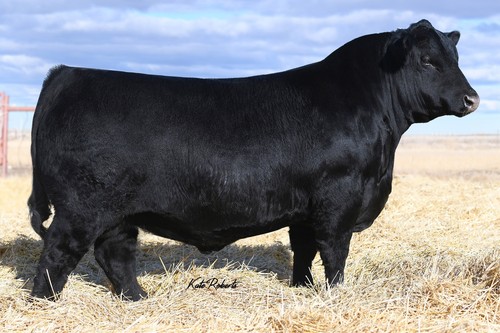 The True North Angus bull is a popular dairy bull. It is known for its aggressive temperament, which makes it an excellent breeding partner for the dairy industry. As a result, the True North is a popular bull breed for dairy farms. However, the bull is also very peaceful and docile when raised with other animals. In addition, True North bulls have been known to have a large frame that makes them ideal for dairy production. True North bulls are also known for their large amount of energy. This makes them ideal for those looking for a productive bull breed.
Phenotypic standout with an unbeatable maternal data package
Elite $Maternal value backed by strong Docility, Foot Quality and Heifer Pregnancy EPDs combined with reduced mature size
A fan favorite on display both at the National Western and at ORIgen – wide based and stout made bull with excellent muscle shape and substance
Maternal brother to Confidence Plus that offers one of the most versatile and broadly appealing packages that we've seen in many years
4. Fireball – Angus – 29AN2099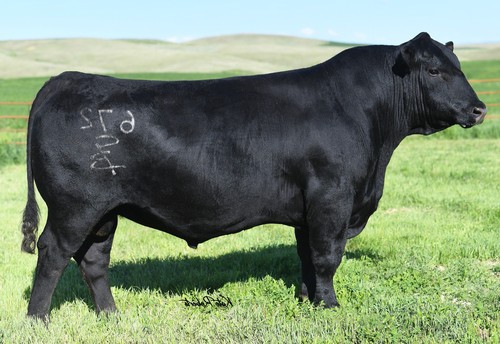 The Fireball Angus bull is a very popular bull breed for beef-raising farms. The main reason for this is that it is an excellent bull breed for beef production. The Fireball is known for being a very strong bull. This makes it an ideal breeding partner for cattle farms that need to produce a large amount of meat. In addition, the Fireball has a large frame paired with a large head and a large muzzle. This makes it an ideal breeding partner for other beef-raising farms.
Proven sire that has exceeded lofty expectations for both performance and phenotypic quality
Progeny have been among the most consistent and well received sire groups across the country this fall topping sales from coast to coast
Double digit Calving Ease with top end growth and a big time curve bender spread
Offers a combination of Marbling and Rib Eye Area EPDs that is unmatched by any other active sire in the Angus breed today with his level of proof and accuracy
Offers significant sire line advantages for foot quality, muscle and $Beef
5. Plus One – Angus – 237AN3377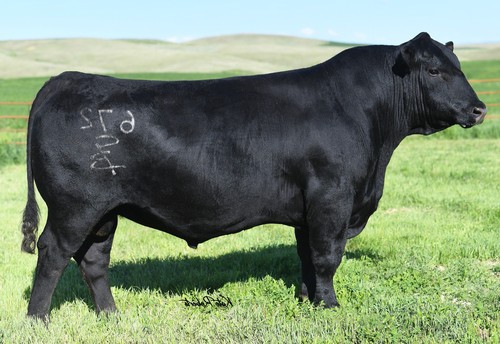 TBD
One of the most widely used young sires in the industry after topping the 2019 Benoit Angus Ranch Sale
Well balanced and complete data package with a reach out and grab you phenotype
Progeny are thick topped and attractive patterned with excellent shape, balance and design
Excellent convenience and maternal traits including Docility, Foot Quality and Heifer Pregnancy
Backed by a tremendous Pathfinder® PRECISION 1023 daughter that has weaned six calves with an average nursing ratio of 108
Conclusion
Now that you know about our top 5 best-selling bulls breeds, it's time to make a well-informed purchase. Researching the different types of bulls available can be an overwhelming task. But we are here to support you. Bull Search can help you narrow down the Bulls that are right for your farm and your needs. Additionally, you can also reach out to your local rep or just ask someone to contact you through our chatbot. Once you have your bulls, we can help you start planning out your breeding program.